PILE on the MILES Day 5 – WHEN DID YOU START RUNNING?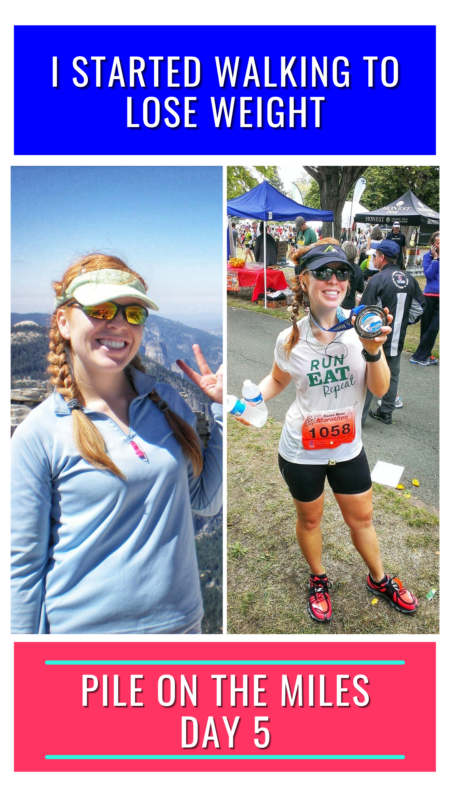 I started walking the summer after high school to lose weight. I'd walk with friends, my mom & on my Grams' treadmill.
Eventually I started to run a little at a time. My endurance improved until I was running the whole time.
At first I considered any running a victory!
Since I started out just thinking I'd walk – any length of time running was a bonus.
But if you're new to running OR returning to running after time off –> it's hard to see it that way when you're scrolling through hundreds of long run & medal Monday posts from other runners.
So if you struggle with your pace or distance or comparing yourself to others… stop.
Because everyone walks before they run. And the journey to your goals is about your progress not anyone else.
#pileonthemiles Day 5 –> What'd you do today?
#RunEatRepeat #running #RunDisney #TeamRunDisney #motherrunner #c25K #tcsnycmarathon #halfmarathon #worlderunners #RunnersofInstagram